Treatment Tables
Superior and well-engineered treatment tables & beauty beds. Designed by Comfortel.  Have the interior space you love with our furniture & equipment designed especially for spas and beauty treatments.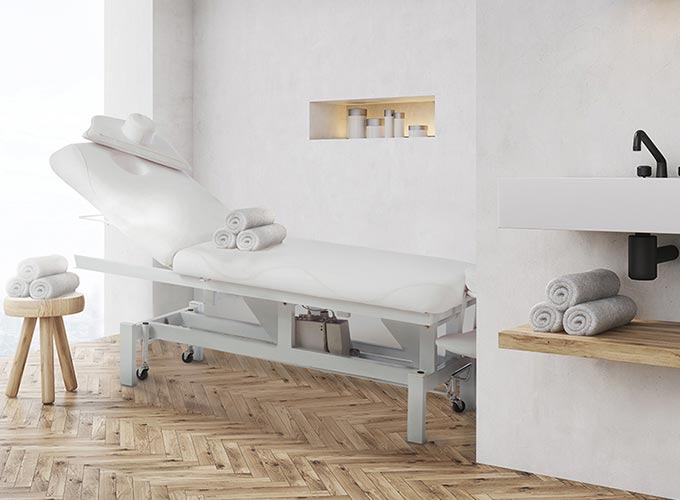 Treatment Tables & Massages Tables
If you provide spa and beauty treatments, body treatments or massages in your spa, Comfortel's range of beauty bed and treatment tables are purpose built for the job. Our treatment tables and beauty beds are durable, good looking, fully upholstered and fully adjustable and are designed with operator access and client comfort in mind. No matter how many treatments you provide in a day, this quality furniture will operate flawlessly each time and because it comes from Comfortel, you know it's well designed, well built and won't let you down
Comfortel has been supplying the hair and beauty industry with stylish salon furniture and equipment for more than 20 years, and our company mission is to give our customers the tools to free up their creativity and experience the kind of salon they've always wanted to own. Our furniture and equipment is not only good looking and practical but durable as well, with a 12 month warranty on every item we sell. We also dispatch our orders from the USA on most in-stock products, so you can start benefiting from your purchases as early as possible.
Why not take a look at our excellent range of salon treatment tables and if you want to purchase one online, simply register with us for an account today. It's fast, easy and absolutely free for hair, spa and massage industry members.
We're confident we have what you need to style up your salon, so contact us today at Comfortel, your one-stop destination for spa and massage salon essentials.