Reception Desks
First Impressions Count.  Create a welcome area that sets the tone for your salon.  Enjoy the latest trendsetting designs and finishes in salon reception desks.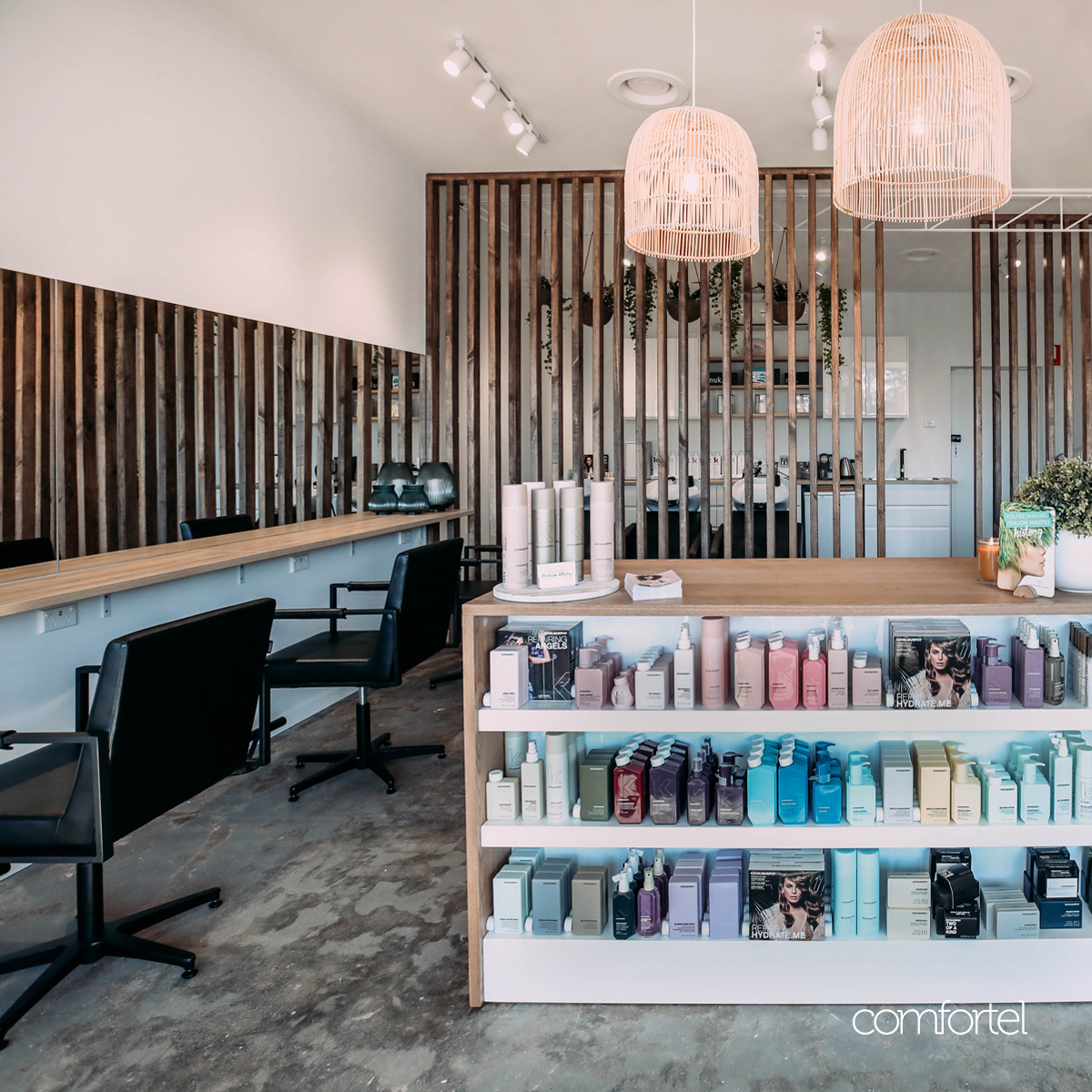 Salon Reception Desks
First impressions are important and Comfortel's range of salon reception desks will give your clients the very best impression of your business. Choose from beautiful and practical salon reception desks in a range of sizes, all with lockable drawers and slide out keyboard shelves. Many have display room for signage and merchandise, and they're available in a range of colours and finishes. So welcome your customers from behind stylish point-of-sale furniture from Comfortel and give your  salon that polished, professional look.
At Comfortel, we have over 20 years of experience providing modern and practical salon furniture and equipment. It's our mission to design and provide you the tools to free your creative capability and create beautiful results you can be proud of. All of our products also have a 12 month warranty on parts, so you can have peace of mind about the quality of our products. And we want to help you create a successful salon business, so you won't have to wait long to get started with your new products – you can expect our products to be dispatched within 24 hours on most in-stock products.
So why not browse our extensive catalogue? Add a touch of sophistication to your salon with one of our premium salon reception desks designed in Australia. To shop online for your salon reception desks, simply register for an account today. You can also call our customer service team located here in the United States. Comfortel are your go-to for beauty salon equipment across the United States, so get in contact with us today.