Colour & Processing Area
Your Colour Area.  Build your colour bar area with our cabinetry range and equipment designed especially for colour areas within the salon.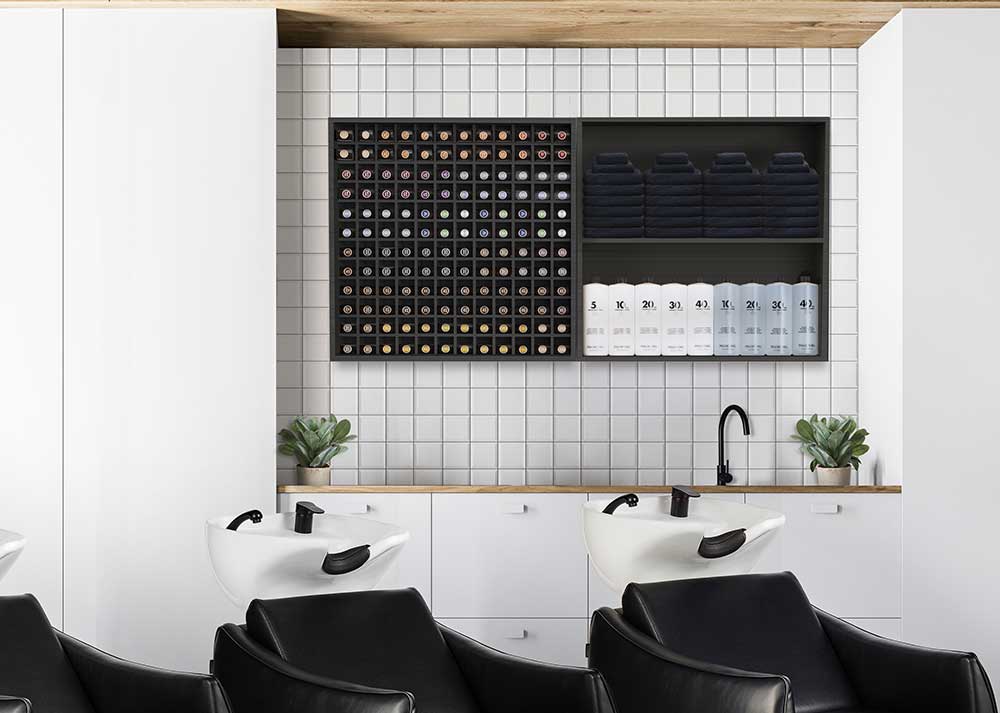 Colour Area
Make your colour area a highlight of your salon shampoo area with Comfortel's great range of colour area cabinetry, furniture and accessories. We have colour bar cabinets and colour stations with and without sinks, plus tint racks, accessory racks and colour area combos that allow you to choose the options you want to include. You can store everything you need right at your fingertips with these elegant furniture pieces, which are designed to beautifully complement any salon décor. We have a comprehensive 12 month warranty  across all our items, and most in-stock items can be shipped from a NJ warehouse within 24 hours.  So add a touch of colour to your salon with a colour station or storage option from Comfortel today.
At Comfortel, we have many years of industry experience behind us supplying stunning and versatile salon furniture and equipment, and our company mission is to provide our clients with the tools they need to free up their creative capabilities and create beautiful results in their salon interiors. We are one of the largest suppliers of salon furniture and equipment in Australia and now available in the United States, everything we stock has been meticulously chosen to cater for the individual needs of salon owners and managers, hairdressers and beauticians. With more than two decades in the salon supply industry, Comfortel is now a one-stop solution for a wide range of hair and beauty salon essentials.
So why not add a touch of style to your salon space with a quality colour area from Comfortel. You can register for an account today and shop online at your leisure – registering is easy and free to all members of the hair, beauty and medical industries. Alternatively, you can contact our customer service team here in the United States. We're your go-to solution for salon furniture, equipment and supplies, so contact us now and style up your salon with Comfortel.