Salon Stools
Salon Stools with hair repellent wheels, expertly shaped for a comfy and supportive sit.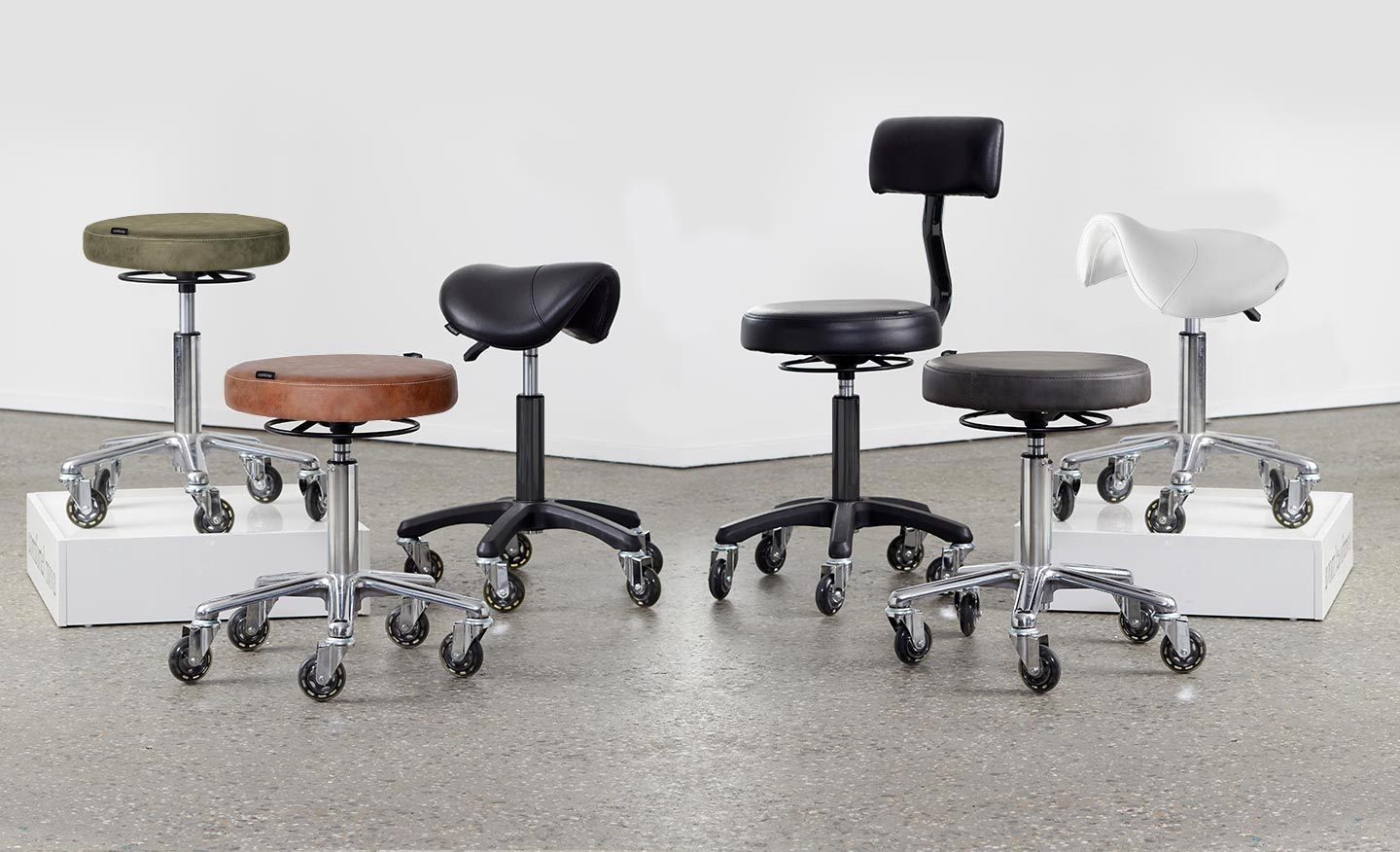 Salon Stools
Modern, ergonomic salon stools provide a seamless and comfortable salon experience, and Comfortel stocks a wide range of quality stools with adjustable gas-lift height controls, easy swivelling bases and hair-repellent castors for styling on the go. Choose from designer cutting stools, saddle stools, and reception stools that look sharp in black and aluminium, are kind on your derriere, and are easy to manoeuvre around any salon area. They're the ultra comfortable way to style when you're busy on the floor, so take the weight off with a salon stool from Comfortel.
Comfortel is one of Australasia's largest suppliers of beauty salon furniture and equipment, now available in the United States, our wide range of products has been designed  to provide for the particular needs of salon owners, hairdressers and beauticians. While our products are used by many of the industry's leading salons, our sights are always set on catering for businesses both large and small, and we are committed to designing and supplying exceptional products that allow our clients to explore their creativity. And after more than 20 years in the hair and beauty industry, we are now the go-to source for most salon essentials.
If you'd like to purchase one or many of our stylish, ergonomic salon stools online, simply register for an account today and start shopping right away. You can also call our customer service team located in NJ, United States. Comfortel are your go-to for beauty salon equipment across the United States, so get in contact with us today.