Contemporary Curves
Salon Interior Design Inspiration

YOUR SALON DESIGN STYLE:   
all things curved, arched, scalloped & wavy
In the world of salon design, contemporary curves are making a bold statement. Think arched doorways, scalloped furniture, and wavy decorative pieces that create a modern, yet tranquil, environment for your clients.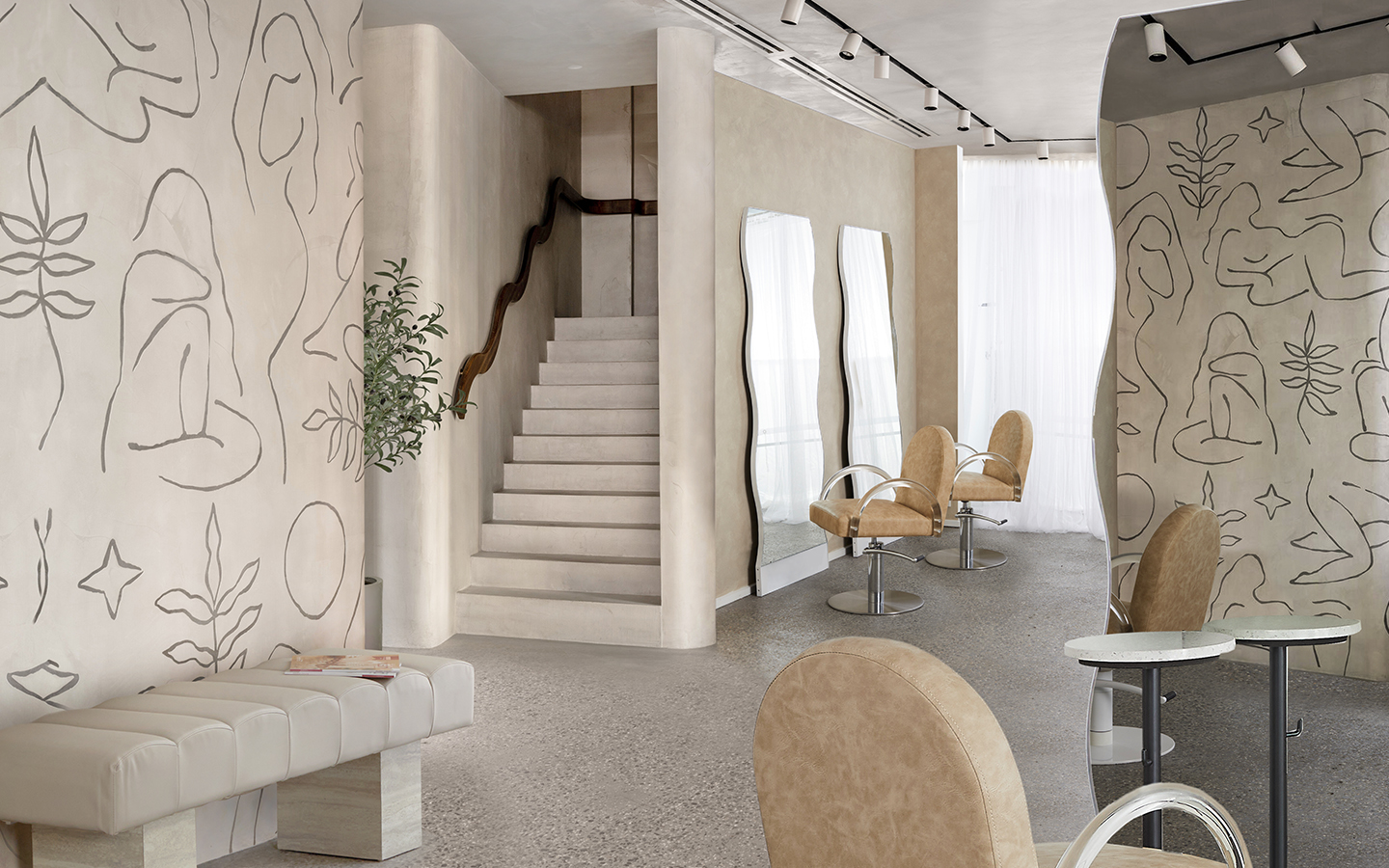 Your Salon Design Style: Embracing the Curvature
With the modern muse in mind, the tranquility of this style comes from embracing fluid curves and forms. It creates a pared-back, soft, and sensual space that fuses natural stone finishes with new curvaceous shapes. These forms are present everywhere from doorways to decorative pieces, to furniture, giving a truly modern feel to your salon.
Highlighting Curves: The Power of Neutral Colours
To bring out the beauty of these bold forms, pair them with a neutral colour palette. This approach showcases the elegance of the curves while also striking a balance with the modern vibes throughout the salon. The contrast between bold forms and muted hues creates an inviting yet dynamic ambiance, where clients feel both relaxed and inspired.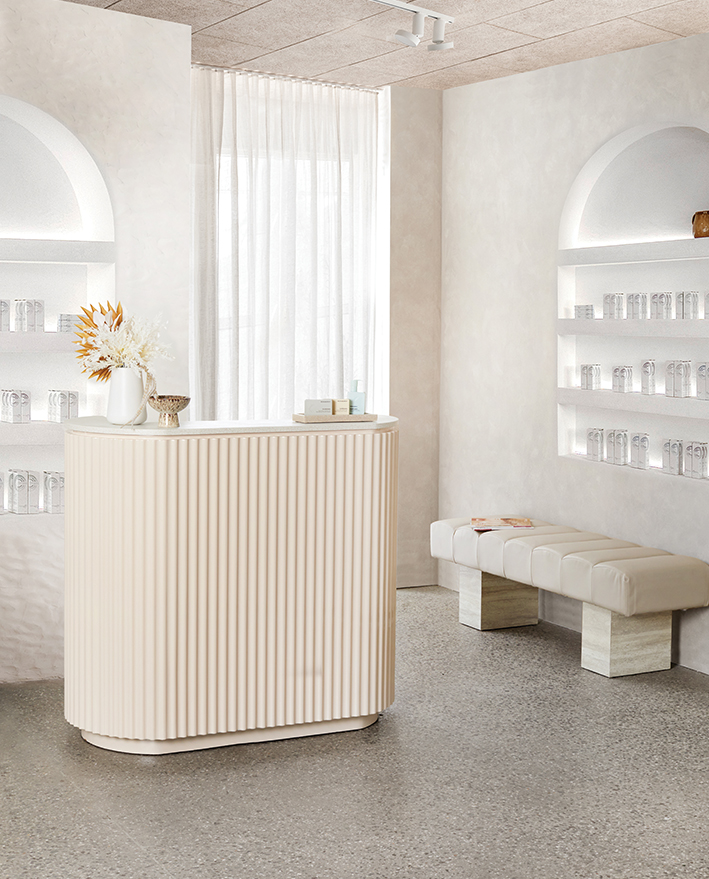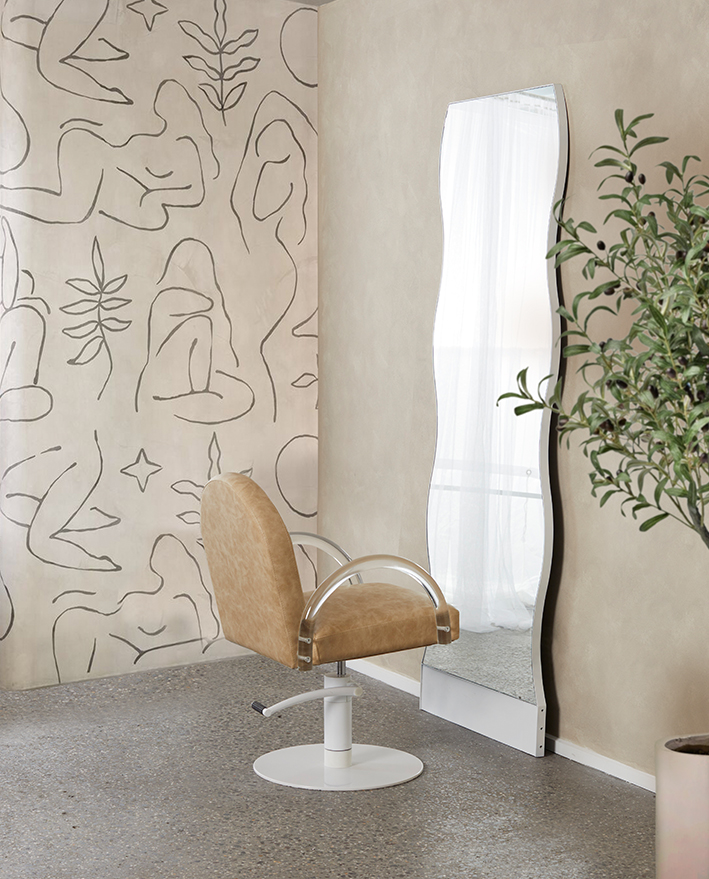 Balance modern curves by highlighting with a neutral colour palette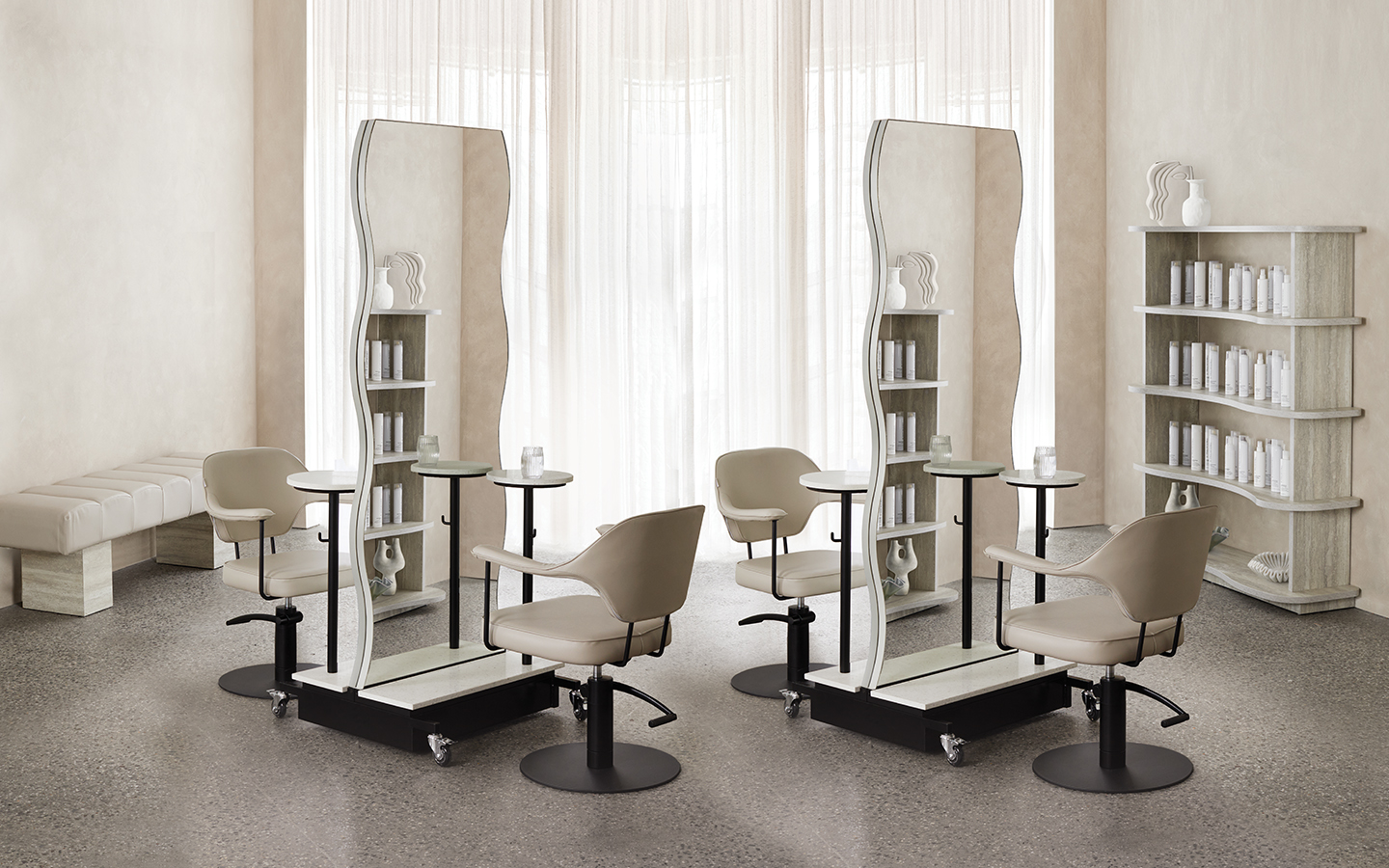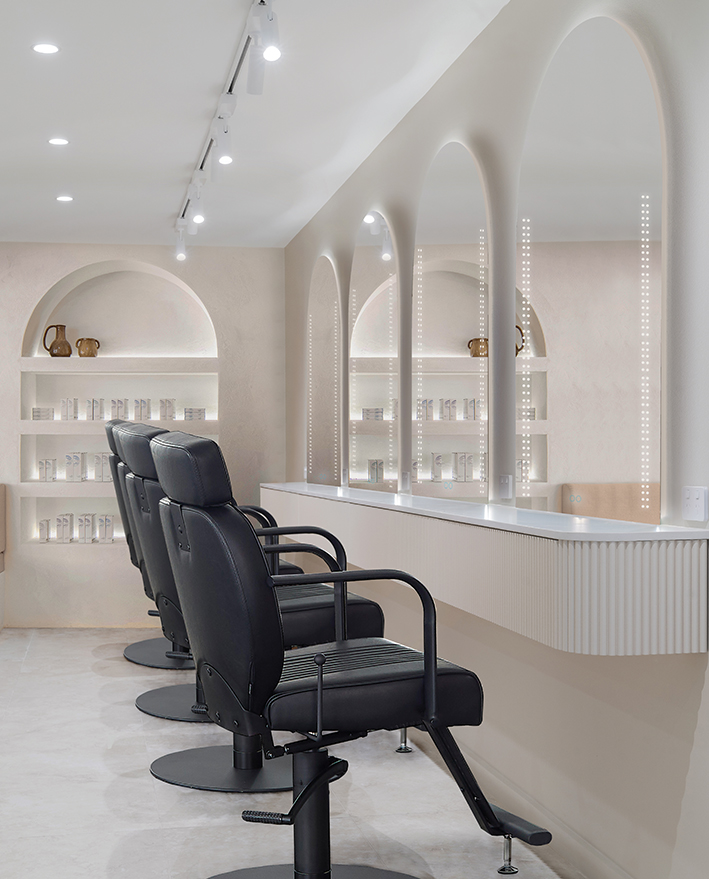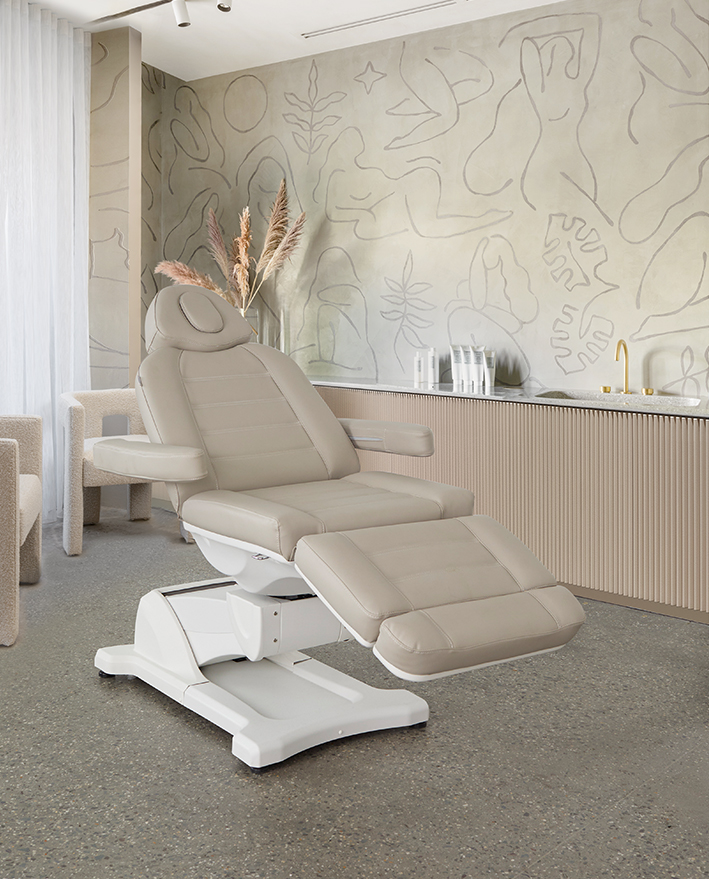 The Modern Appeal of Shapely Mirrors with LEDs
For an easy way to incorporate curves into your salon design, consider investing in a mirror with a circular, arched, or oval shape equipped with LED lights. Not only do these mirrors add a striking design element, but the LED light also illuminates the salon space, making it seem both larger and brighter.
Get the Look with Comfortel's Arch LED Salon Mirror:  One way to achieve this look is with Comfortel's Arch LED Salon Mirror. This piece perfectly embodies the trend of contemporary curves, with its LED lighting adding a touch of modern sophistication.
Contemporary Curves: The New Trend in Salon Design
Whether you're planning a complete salon makeover or looking to update your current style, contemporary curves offer a chic, modern, and tranquil solution. Welcome to the future of salon design—where curves reign supreme, and the atmosphere is as stylish as it is soothing.
#InstaSalon
Love the Look? See it in Salons...
shop the look