Halo Double Salon Mirror
Halo Double Mirror for a Free Standing Station
Sign up or login for Trade Price + Shop
The Halo Double Salon Mirror was made as a statement.  Add to our Colour Table with wireless charging, this round salon mirror proves that restrained elegance with a touch of brass works.  For a wow factor in the salon, find sophistication by keeping things simple and focusing on key designer pieces that use an elegant brass finish to provide the interest. This round mirror complements so many colour schemes and styles, that your client's reflection will love it.
In stock / Available to order.
dimensions & product details
Dimensions & Specifications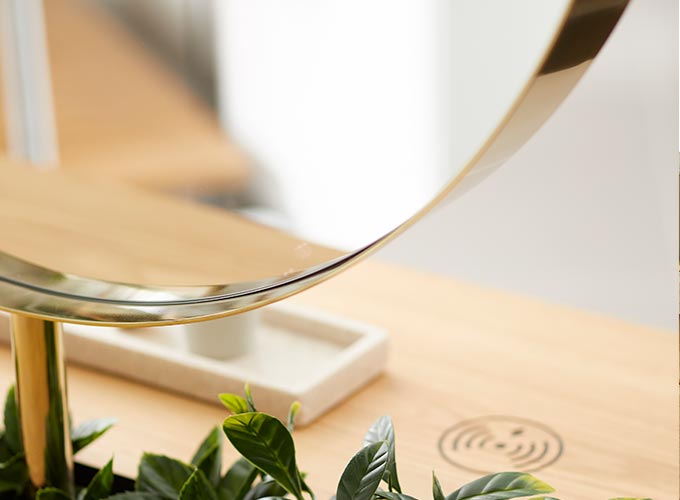 A Bright Chrome Brass/Gold Double sided round mirror
features
#InstaSalon
Need Inspiration? See it in Salons...